Back to staff listings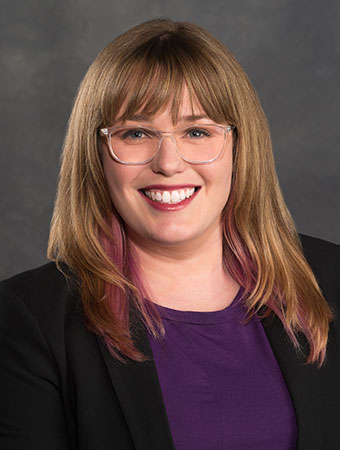 Sara McCloskey
VCU Health News editor
(804) 828-0572
Sara McCloskey joined the public relations team as the VCU Health news editor in October 2022. She manages daily content for the VCU Health News Center, overseeing editorial standards for the public relations team and contributors. McCloskey also provides editorial direction for digital marketing channels with a health news focus, including newsletters and social media.
Before joining the VCU Health team, McCloskey spent several years at Virginia's Home for Public Media (VPM), a local NPR and PBS affiliate, as the station's first newscast editor and internship coordinator. She also worked in broadcast TV news as the Virginia capitol bureau reporter for Nexstar Media Group's Virginia stations as well as a producer and multimedia journalist at Local 22 / Local 44 in Burlington, Vt.
During her time as a local news editor and reporter, McCloskey produced a daily news podcast, managed multiple series focused on issues affecting equity and inclusion in the Richmond community and reported on major political events in the Virginia legislature. She was also a member of the Poynter Institute's Leadership Academic for Women in Media in 2021.
She graduated from Ithaca College in 2015 with a bachelor's degree in journalism, with a minor in politics. McCloskey is proud to be part of the VCU family in more ways than one. She is also a VCU Ram working on her master's degree in homeland security and emergency preparedness from the L. Douglas Wilder School of Government and Public Affairs.