Back to staff listings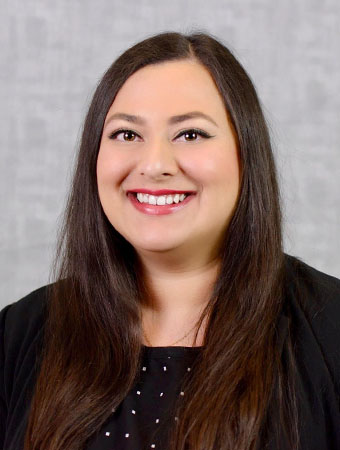 Saher Randhawa, M.S.
Senior Social Media & Communications Manager
Saher Randhawa has worked at VCU since 2016, but joined Enterprise Marketing and Communications in late 2020. She serves as the senior social media & communications manager within Brand Marketing & Public Relations. She plans and creates content for the main VCU social media sites, partners with departments on their universitywide social media goals and initiatives, and offers guidance and training for the numerous social media administrators across VCU. Randhawa's main focus is in well-being, recruitment and retention of students and student affairs, but she also works on a variety of other projects that involve social media storytelling on platforms such as Instagram, Twitter, LinkedIn, YouTube and Facebook.
Previously, Randhawa worked as a program manager in the VCU Internal Medicine Department. Prior to that, she worked at VCU Facilities Management and the VCU Student Commons as the assistant director for event services, where she managed VCU's scheduling system for events and space. In addition, she managed all the social media, marketing and communications for the Event Services unit. Randhawa has also served as VCU's Staff Senate President from 2019-2022.
Randhawa is a two-time VCU alumna. She received her bachelor's degree in mass communications with a concentration in public relations in 2014 and her master's in mass communications with a concentration in strategic public relations from the VCU Robertson School of Media and Culture in 2021. She is a member of the Public Relations Society of America, VCU Alumni Council and teaches as an Adjunct Professor for the VCU Robertson School of Media and Culture.